Introduction
George Michael :East Finchley, a vibrant and charming neighborhood located in North London, has captivated the hearts of many residents and visitors over the years. Notably, it was home to the legendary British musician and pop icon George Michael. This article takes you on a journey through East Finchley, shedding light on its rich history, cultural attractions, and its special connection to George Michael.
Discovering East Finchley's History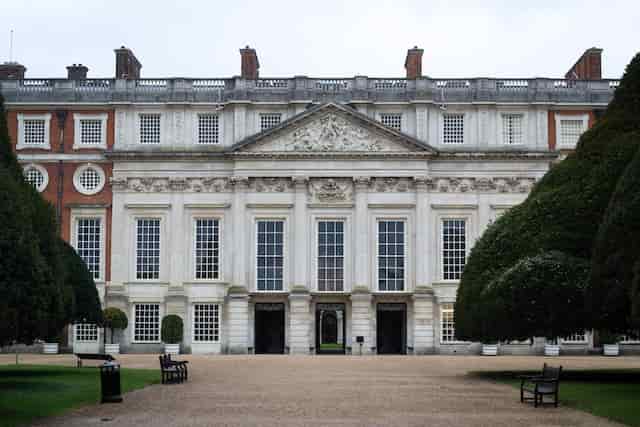 East Finchley has a fascinating history that dates back centuries. It was originally a small rural settlement and evolved into a thriving suburban area in the 19th century. With its picturesque streets and Victorian architecture, the neighborhood has managed to maintain its old-world charm while embracing modern developments.
Exploring Cultural Attractions
East Finchley offers a range of cultural attractions that have delighted locals and tourists alike. The Phoenix Cinema, situated on High Road, is a beloved landmark and one of the oldest purpose-built cinemas in the UK. Its art deco style and eclectic film selection make it a popular destination for film enthusiasts.
Step into Cherry Tree Wood, a peaceful green space that offers a respite from the bustling city. This lovely park provides opportunities for leisurely walks, picnics, and a chance to connect with nature.
George Michael's Connection
George Michael, a musical genius and one of the most successful artists of all time, called East Finchley home for several years. His former residence, located on The Grove, was a place of inspiration and solace for the late singer-songwriter. Fans of George Michael can explore the area, retracing his steps and paying tribute to his incredible talent.
The Local Scene
East Finchley boasts a diverse and lively local scene. The high street offers an array of independent boutiques, cafes, and restaurants, allowing residents and visitors to enjoy a unique shopping and dining experience. From quaint bookshops to specialty stores, there's something for everyone in this thriving neighborhood.
Natural Beauty and Outdoor Activities
Apart from Cherry Tree Wood, East Finchley is surrounded by other green spaces and parks, such as Highgate Wood and Hampstead Heath. These expansive natural areas provide opportunities for outdoor activities like hiking, jogging, and enjoying stunning panoramic views of London.
Community Spirit and Events
The sense of community in East Finchley is strong, with various events and festivals taking place throughout the year. The East Finchley Festival, held annually, brings residents together for a day of music, food, and entertainment. The event celebrates the neighborhood's diversity and provides a platform for local artists and performers to showcase their talents.
Conclusion
East Finchley, with its rich history, cultural attractions, and George Michael's special connection, is a neighborhood that continues to captivate the hearts of those who visit. Whether you're exploring its cultural landmarks, enjoying the local scene, or immersing yourself in the natural beauty of the area, East Finchley offers a unique and memorable experience. It's a place where the past and present seamlessly merge, and where the spirit of George Michael lives on in the hearts of his fans.
Bonus
A World of Art telling the Top 10 Art salons Across the Globe
touring from Dubai to East Finchley, London involves a combination of air and ground transportation. Then is a step- by- step companion on how to make the trip


Step 1 Dubai to London Flight


launch by reserving a flight from Dubai International Airport( DXB) to one of London's major airfields, similar as Heathrow( LHR), Gatwick( LGW), or Stansted( STN).
Analogize prices and flight schedules offered by colorful airlines and take the bone that suits your preferences and account.
insure you have a valid passport and any necessary visas for your trip.

Step 2 London field to Central London


Upon appearance at your taken London field, do through immigration, collect your luggage, and clear tricks.

To reach East Finchley from any of the London airfields, you will need to make your expressway to intermediary London first.

Options for transportation from the airfields to intermediary London carry

Heathrow Airport Take the Heathrow Express cortege to London Paddington position. From there, transfer to the London Underground( Tube) and take the Metropolitan, Circle, or Hammersmith & City line to King's Cross St Pancras position.

Gatwick Airport Take the Gatwick Express cortege to London Victoria position. From there, transfer to the London Underground and take the Victoria line to King's Cross St Pancras position.

Stansted Airport Take the Stansted Express cortege to London Liverpool Street position. From there, transfer to the London Underground and take the Northern line to King's Cross St Pancras position.


Step 3 London to East Finchley


Once you arrive at King's Cross St Pancras position in intermediary London, detect the Northern line on the London Underground.
Take a southbound Northern line cortege towards either Morden or Kennington.
Alight at East Finchley Underground position, which is within the boundaries of the East Finchley vicinity.
Upon exiting the position, you'll detect yourself in the vicinity of East Finchley, where you can fluently pierce your accommodation or explore the area.

Note
It's invariably judicious to check for any trip updates, similar as changes to transportation schedules or dislocations, previous to your trip. also, call utilizing public transportation apps or charts to navigate the London Underground and frame your path efficiently.

By following these way, you can travel from Dubai to East Finchley, London, seamlessly, and sail on your adventure in this fascinating vicinity.

For Video Visit my Youtube channel
https://www.youtube.com/@earnyourtrip612
Visit My Other Articles
1) https://earnyourtrip.com/dubai-cruise-exploring-dubai-by-sea/
2) https://earnyourtrip.com/burj-khalifa-sunrise-in-no1-apartment-dubais/
3) https://earnyourtrip.com/dubai-tours-7-unique-attractions-in-dubai-7/
4) https://earnyourtrip.com/mahabalipuram-top-n-1-ancient-temple-of-india/