Introduction:

Top 10 Must-Visit Places in India: India, with its rich history, diverse culture, and breathtaking landscapes, offers a treasure trove of experiences for travelers. From the majestic mountains of the Himalayas to the serene backwaters of Kerala, and from the bustling metropolises to ancient architectural wonders, India has something for everyone. In this article, we present the top 10 must-visit places in India that will take you on an unforgettable journey through this incredible country.
Taj Mahal, Agra:

A UNESCO World Heritage Site and one of the Seven Wonders of the World, the Taj Mahal is an architectural masterpiece that needs no introduction. Visit this iconic marble mausoleum, built by Emperor Shah Jahan as a symbol of love, and be mesmerized by its exquisite beauty, especially during sunrise or sunset.
Jaipur, Rajasthan:

Experience the regal charm of Jaipur, the capital city of Rajasthan. Known as the "Pink City," it boasts magnificent palaces, vibrant bazaars, and impressive forts. Explore the grandeur of the City Palace, marvel at the intricate designs of Hawa Mahal (Palace of Winds), and step back in time at the magnificent Amer Fort.
Varanasi, Uttar Pradesh: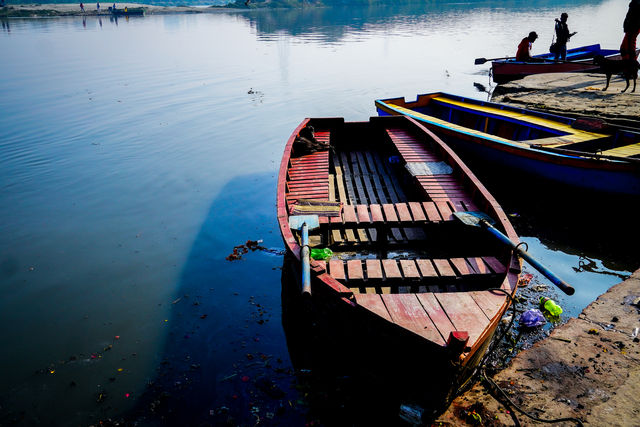 Discover the spiritual heart of India in Varanasi, one of the oldest continuously inhabited cities in the world. Witness the sacred rituals along the banks of the River Ganges, take a boat ride during the mesmerizing Ganga Aarti (prayer ceremony), and explore the narrow lanes of the old city, filled with ancient temples and bustling markets.
Kerala Backwaters:

Experience tranquility amidst the picturesque Kerala Backwaters, a network of interconnected canals, lagoons, and lakes. Cruise along the serene waterways on a traditional houseboat, surrounded by lush greenery and paddy fields. Immerse yourself in the unique culture, indulge in delicious Kerala cuisine, and rejuvenate with Ayurvedic treatments.
Goa:

Bask in the sun and enjoy the vibrant beach vibes of Goa, India's premier beach destination. With its palm-fringed sandy beaches, laid-back atmosphere, and lively nightlife, Goa offers a perfect blend of relaxation and excitement. Explore the Portuguese-influenced architecture, savor delicious seafood, and indulge in thrilling water sports.
Jaisalmer, Rajasthan:

Embark on a desert adventure in Jaisalmer, the "Golden City" of Rajasthan. Discover the mesmerizing sand dunes of the Thar Desert, go on a camel safari, and witness the captivating sunset over the vast ex
For Video Visit my Youtube channel
https://www.youtube.com/@earnyourtrip612
Visit My Other Articles
1) https://earnyourtrip.com/dubai-cruise-exploring-dubai-by-sea/
2) https://earnyourtrip.com/burj-khalifa-sunrise-in-no1-apartment-dubais/
3) https://earnyourtrip.com/dubai-tours-7-unique-attractions-in-dubai-7/
4) https://earnyourtrip.com/mahabalipuram-top-n-1-ancient-temple-of-india/