Introduction:

Top 10 Must-Visit Places in Jammu and Kashmir j20 : Jammu and Kashmir, nestled in the lap of the Himalayas, is a land of breathtaking beauty and unparalleled serenity. From the majestic snow-capped peaks to the shimmering lakes and enchanting valleys, this region is a traveler's paradise. In this article, we present the top 10 must-visit places in Jammu and Kashmir that will leave you spellbound with their natural splendor and cultural richness.
Srinagar:

The capital city of Jammu and Kashmir, Srinagar, is renowned for its mesmerizing Dal Lake. Take a Shikara boat ride amidst the floating gardens and enjoy the tranquility of the surroundings. Explore the Mughal Gardens, visit the ancient Shankaracharya Temple, and experience the vibrant local markets.
Gulmarg:

Fondly known as the "Meadow of Flowers," Gulmarg is a picturesque hill station that attracts visitors with its scenic beauty and adventure opportunities. Enjoy skiing on the slopes of Apharwat Peak, take a Gondola ride, and soak in the panoramic views of the Himalayas.
Pahalgam: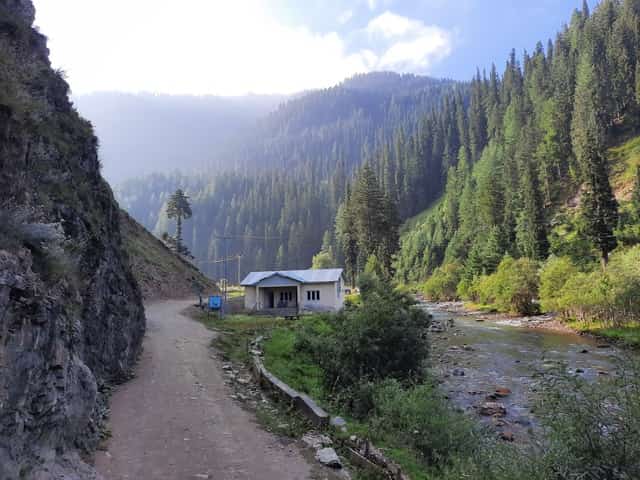 Nestled amidst the Lidder Valley, Pahalgam is a haven for nature lovers. Explore the picturesque Betaab Valley, go hiking in the pine forests, and visit the serene Sheshnag Lake. Pahalgam is also the starting point for the famous Amarnath Yatra pilgrimage.
Sonmarg:

Experience the ethereal beauty of Sonmarg, known as the "Meadow of Gold." Surrounded by majestic glaciers and alpine meadows, this scenic destination offers opportunities for trekking, trout fishing, and enjoying pony rides. The famous Thajiwas Glacier is a must-visit attraction.
Leh-Ladakh:

Embark on a journey to the breathtaking landscapes of Leh-Ladakh. Discover ancient monasteries like Hemis, Thiksey, and Diskit, and marvel at the captivating beauty of Pangong Lake and Nubra Valley. Experience the unique culture and warm hospitality of the region.
Nishat Bagh:

Located on the banks of Dal Lake in Srinagar, Nishat Bagh is a splendid Mughal garden that showcases the epitome of Persian-style landscaping. Admire the terraced gardens, cascading fountains, and panoramic views of the lake. It is an ideal spot for a peaceful stroll amidst nature's splendor.
Vaishno Devi:

Embark on a spiritual pilgrimage to the holy shrine of Vaishno Devi. Situated in the Trikuta Mountains near Katra, this revered temple attracts millions of devotees each year. Trek uphill to seek the blessings of the goddess and soak in the spiritual ambiance.
Patnitop:

Escape to the charming hill station of Patnitop, located in the lower Himalayan range. Surrounded by dense forests and meadows, it offers panoramic views of the Chenab River and the Pir Panjal range. Enjoy activities like paragliding, trekking, and picnicking amidst the natural beauty.
Dachigam National Park:

Nature enthusiasts will be captivated by the biodiversity of Dachigam National Park, located near Srinagar. Home to endangered species like the Kashmir stag (hangul) and the Himalayan black bear, the park offers wildlife safaris, trekking trails, and stunning landscapes.
Amarnath Cave:

Embark on a sacred pilgrimage to the Amarnath Cave, located at an altitude of 3,888 meters. Dedicated to Lord Shiva, this cave is famous for
For Video Visit my Youtube channel
https://www.youtube.com/@earnyourtrip612
Visit My Other Articles
1) https://earnyourtrip.com/dubai-cruise-exploring-dubai-by-sea/
2) https://earnyourtrip.com/burj-khalifa-sunrise-in-no1-apartment-dubais/
3) https://earnyourtrip.com/dubai-tours-7-unique-attractions-in-dubai-7/
4) https://earnyourtrip.com/mahabalipuram-top-n-1-ancient-temple-of-india/