The [S'hail] app is a fast, easy, and easy way to explore Dubai.
With S'hail App, you can travel quickly and easily with various modes of transportation, including buses, metro, trams, taxis, e-hailing, and even bicycles. Although you can use the S'hail app without a login, we recommend creating an RTA account or logging in to get the most out of the cool features. Its clear, intuitive and user-friendly design makes it easy to smile while you travel around Dubai. Are you looking for the fastest or cheapest route to reach your destination? What are you looking for.[S'hail] is the perfect companion for moving around Dubai.
S'hail will guide you to all public transportation options in Dubai.
This Will be the Welcoming page. You can see here is fixed 2 Option And 5 Favorites option you can change as you like
This option, Plan &Journey, is where you can check Bus time and where is the nearest stop.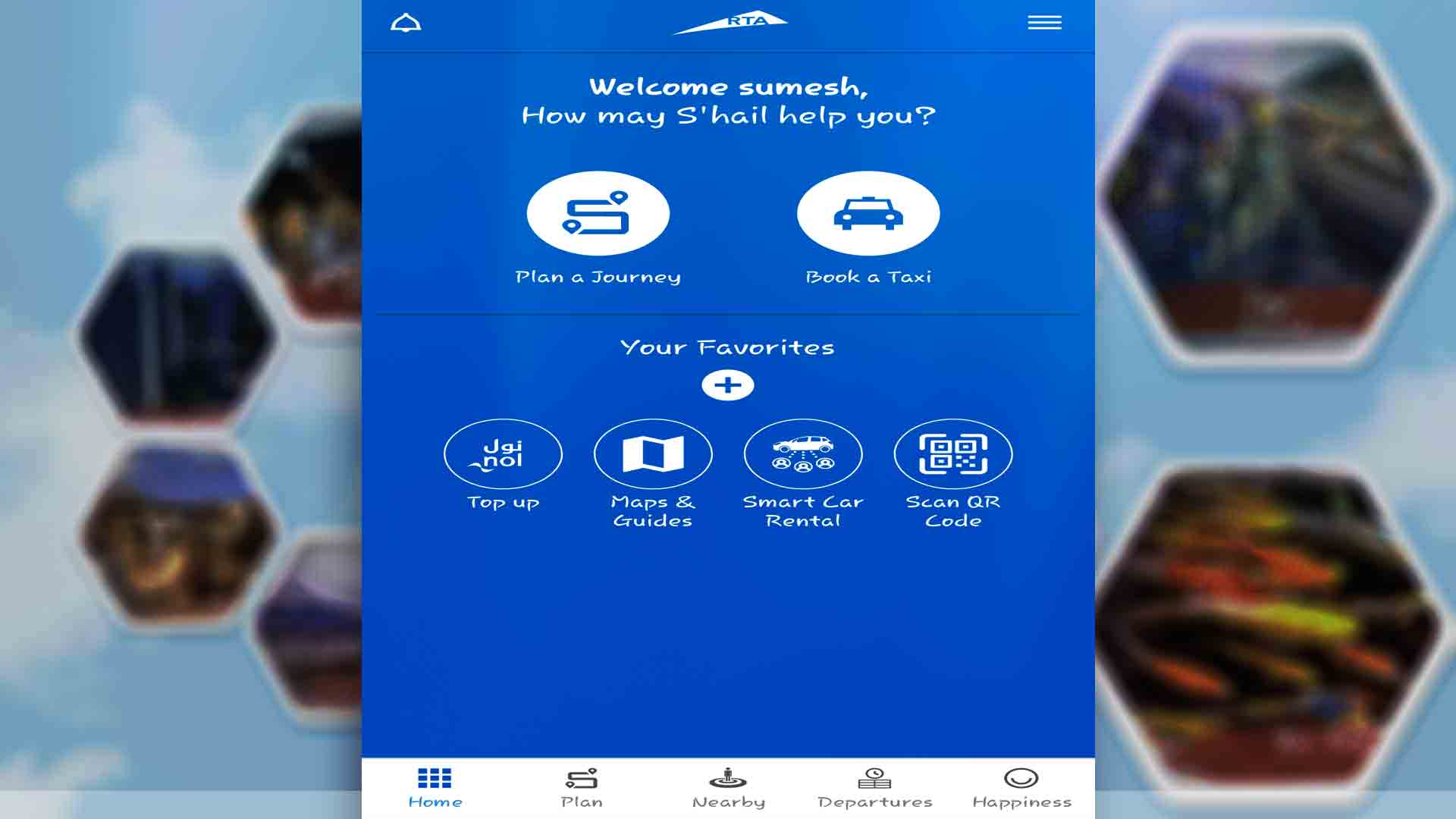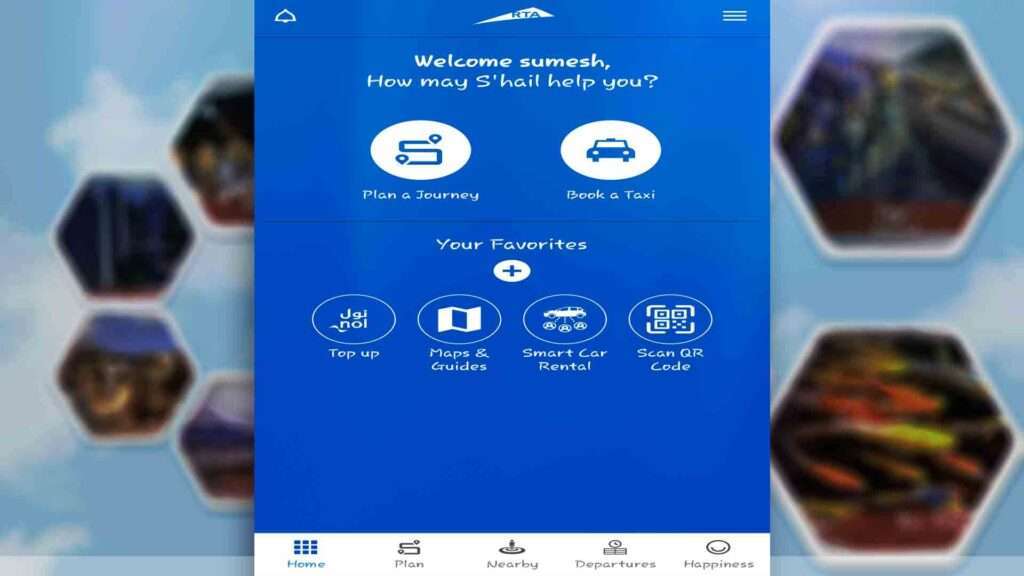 You can see Plan Page; there are two search palace "Enter Starting point" and "Enter Destination."First is where your location or where you want to add location Second the destination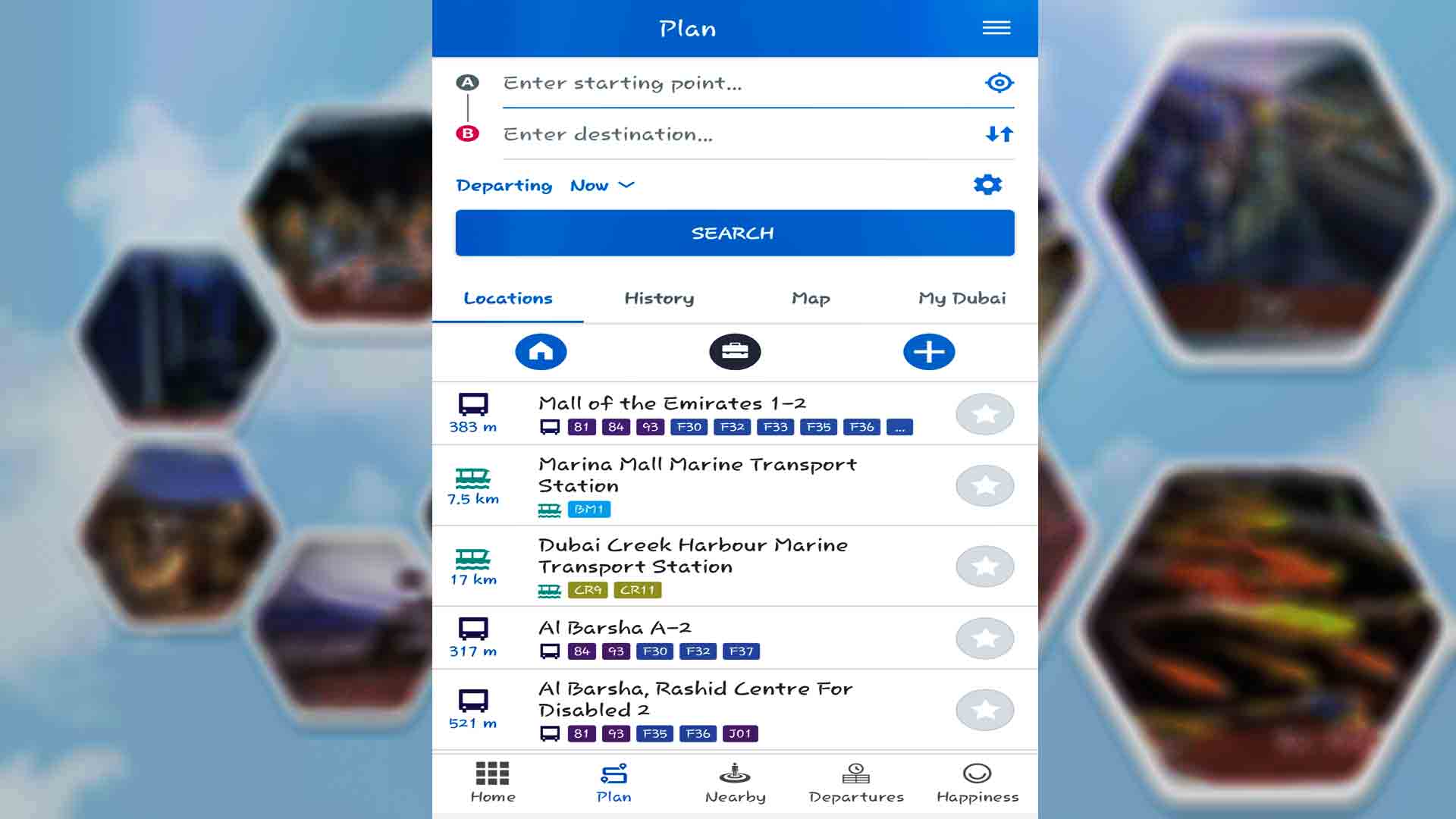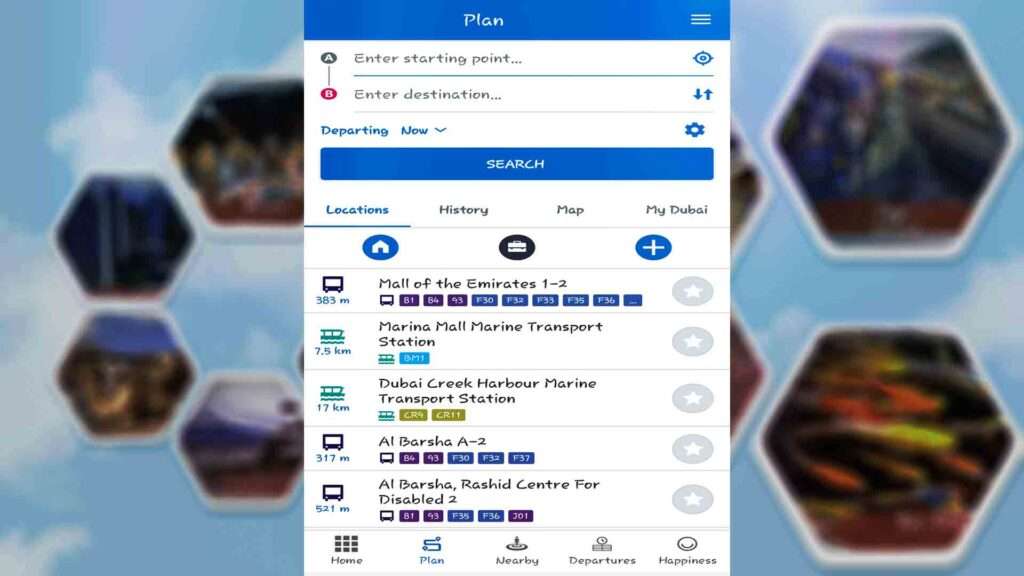 After Submit, It will look like this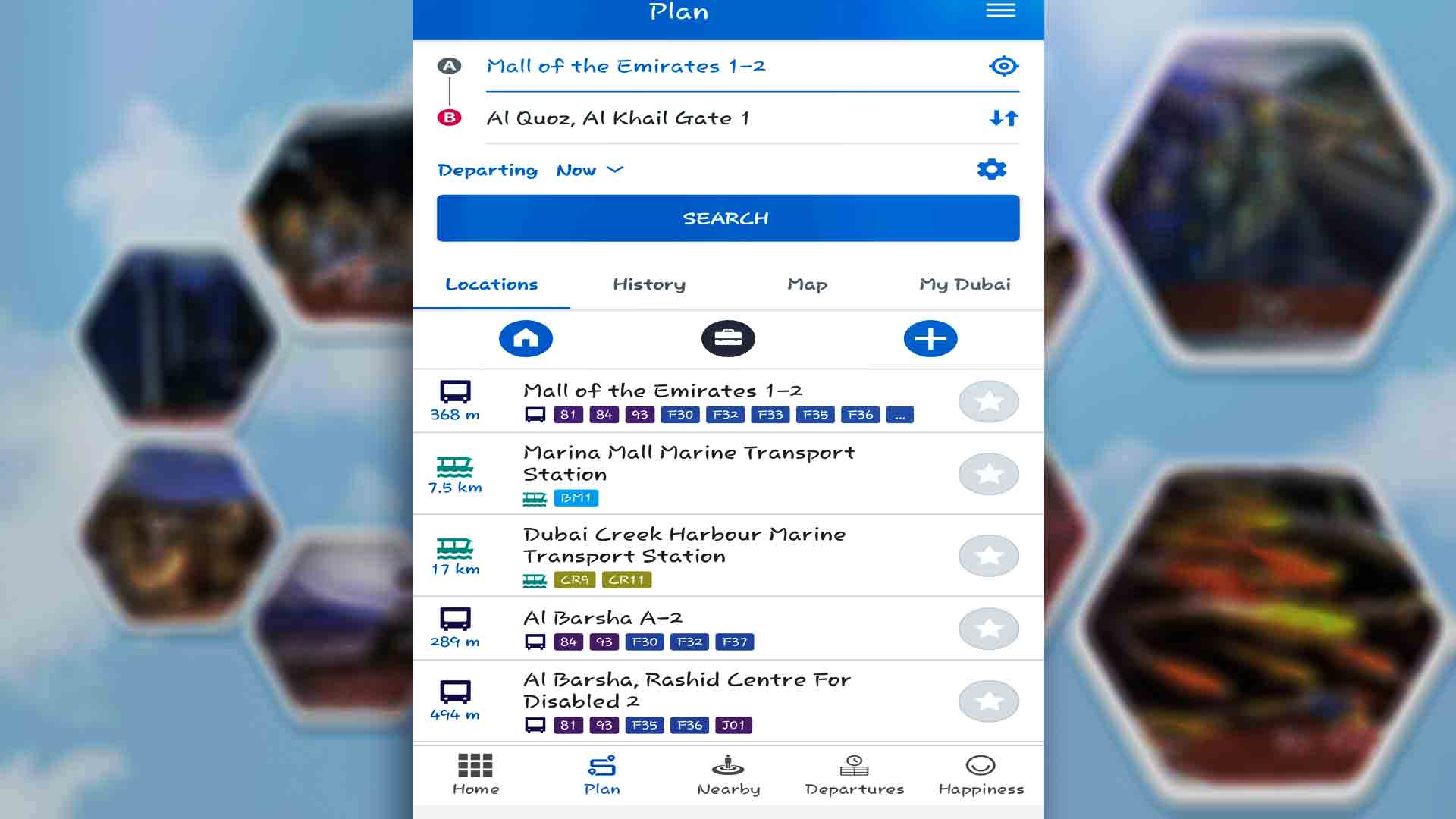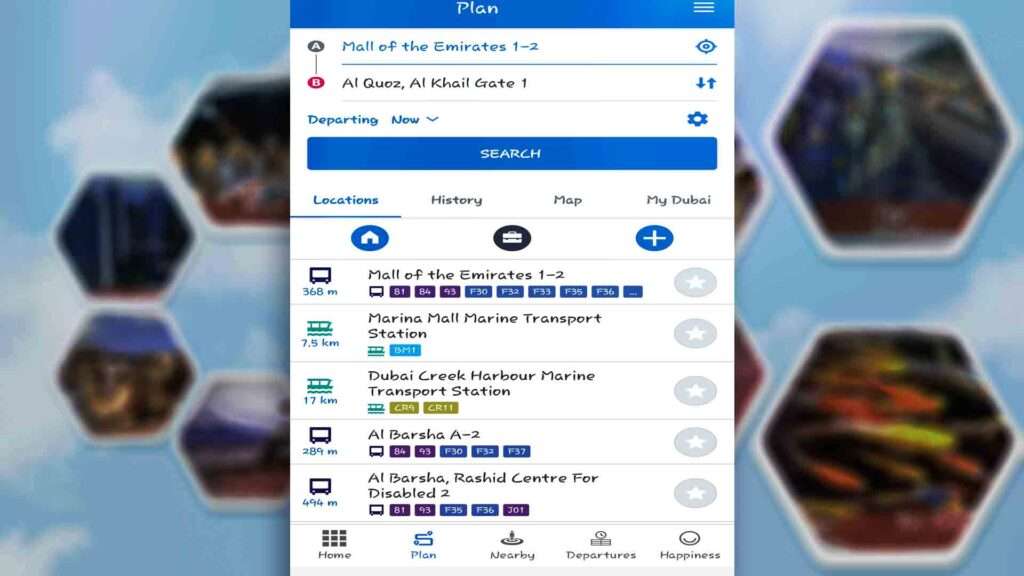 After submission, this will be the result in the front box, you can see metro-Bus, taxi, your car, and only bus option The best is the metro-Bus option so that you will get all available buses and metro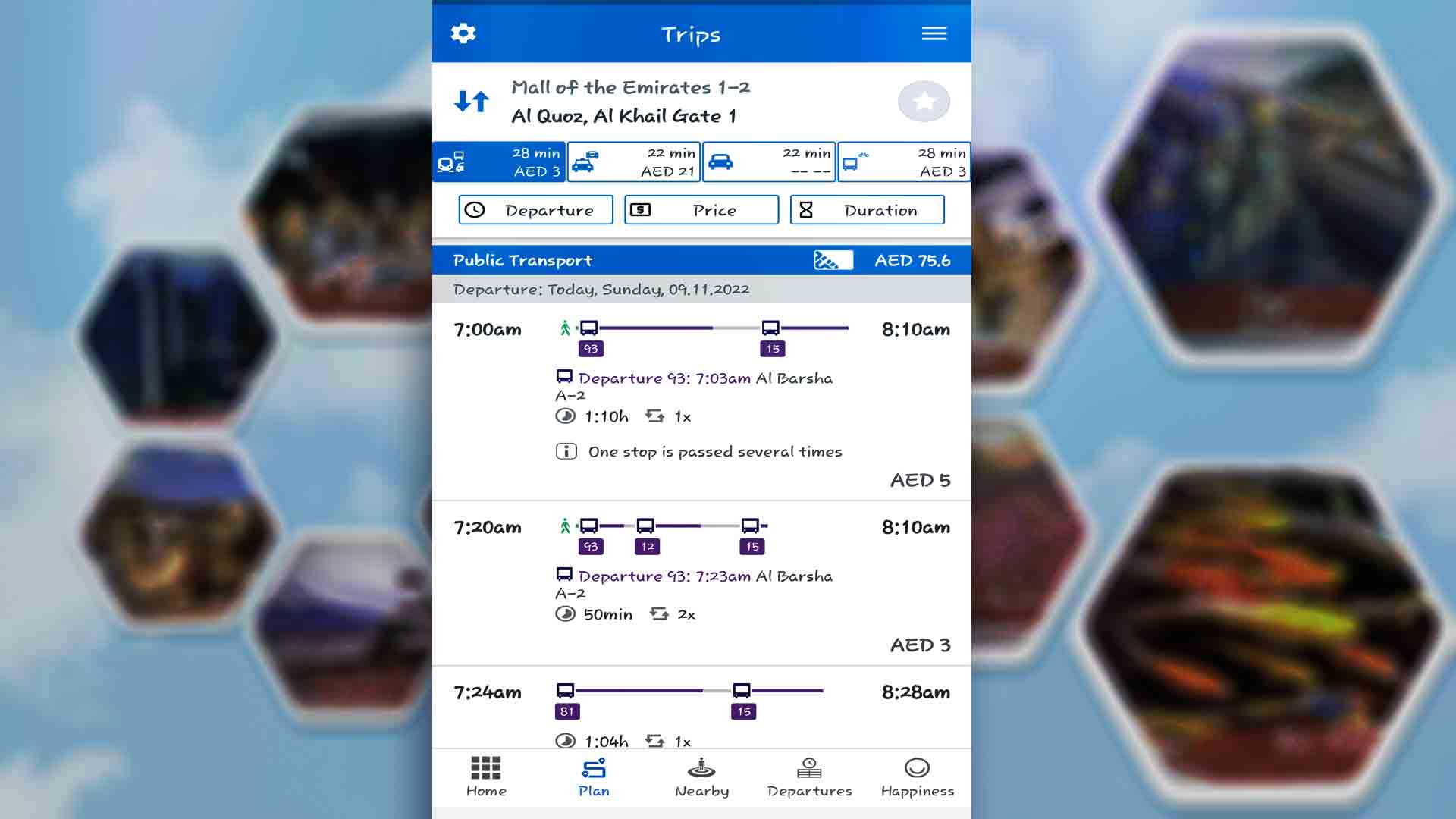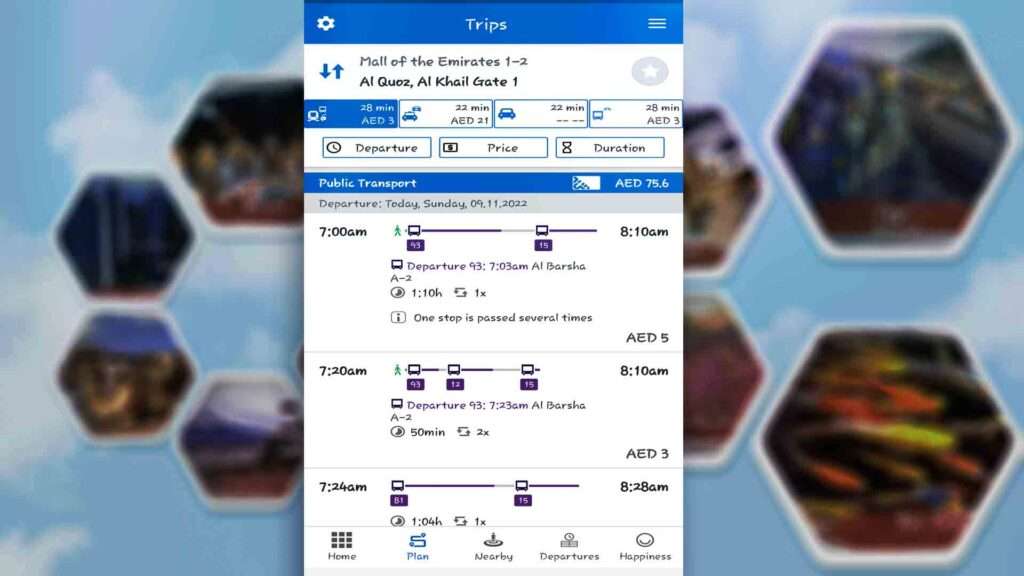 Bus travel takes more time, So the better option is the Metro. Some of Place are Dubai, no Metro like AL Khail gate, Kite Beach, etc.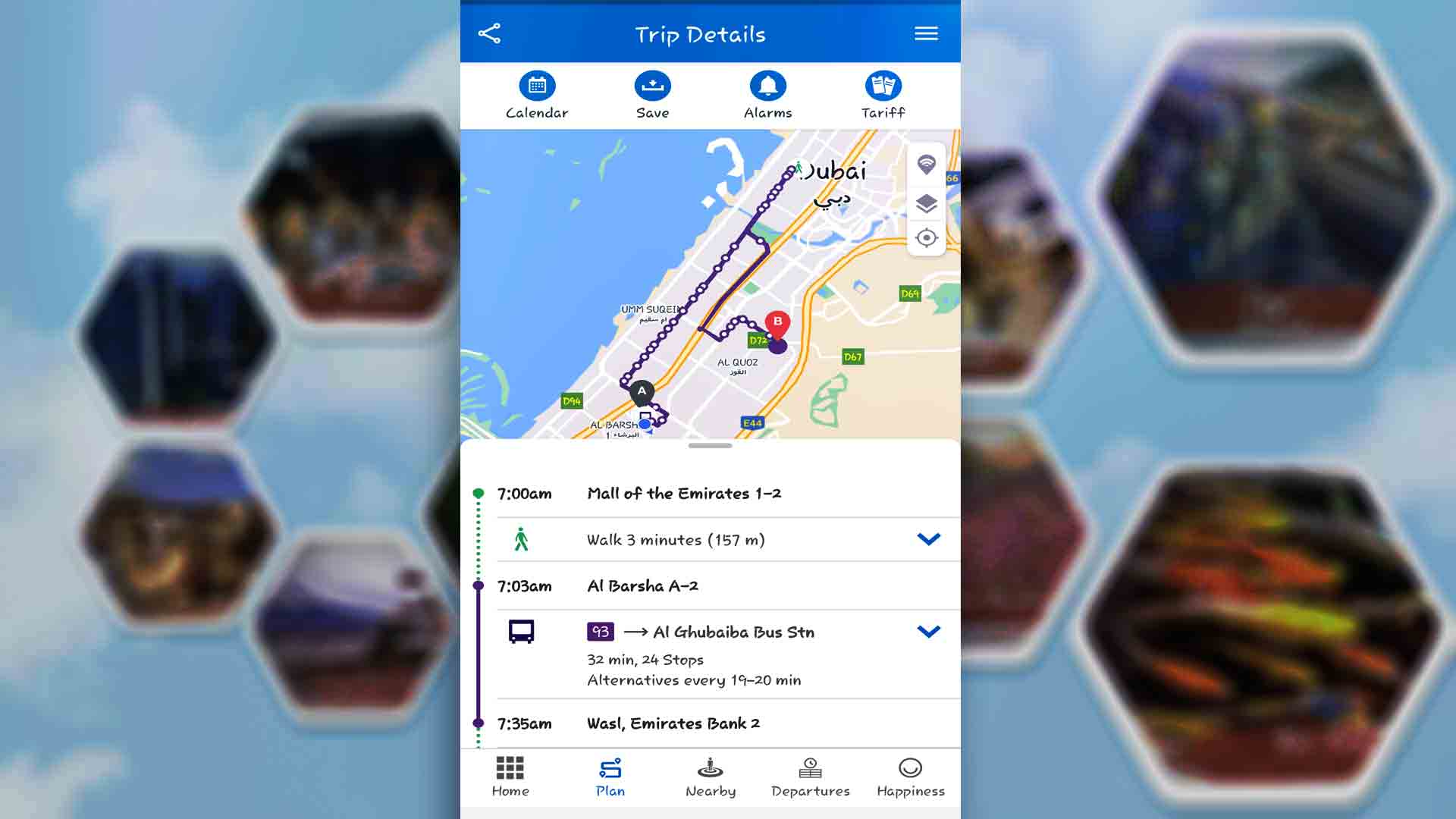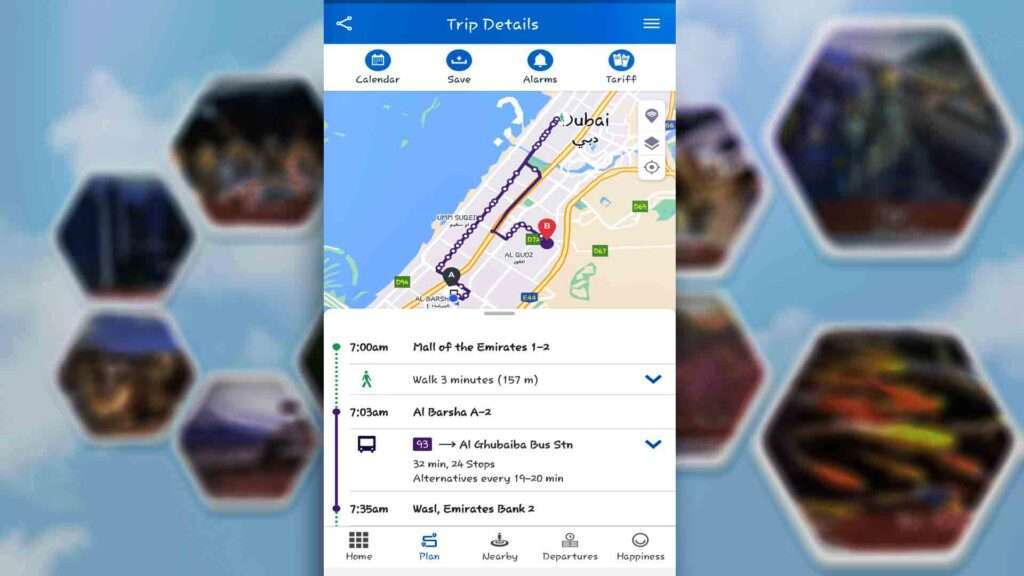 When you search, this app will show you how much to walk to the Metro or the location you search. I have been in Dubai for 4 years. I use the car for personal use, And I use Public Transport For the office. This app Show The accurate time of the bus comes. So there is no need to wait in the hot For the bus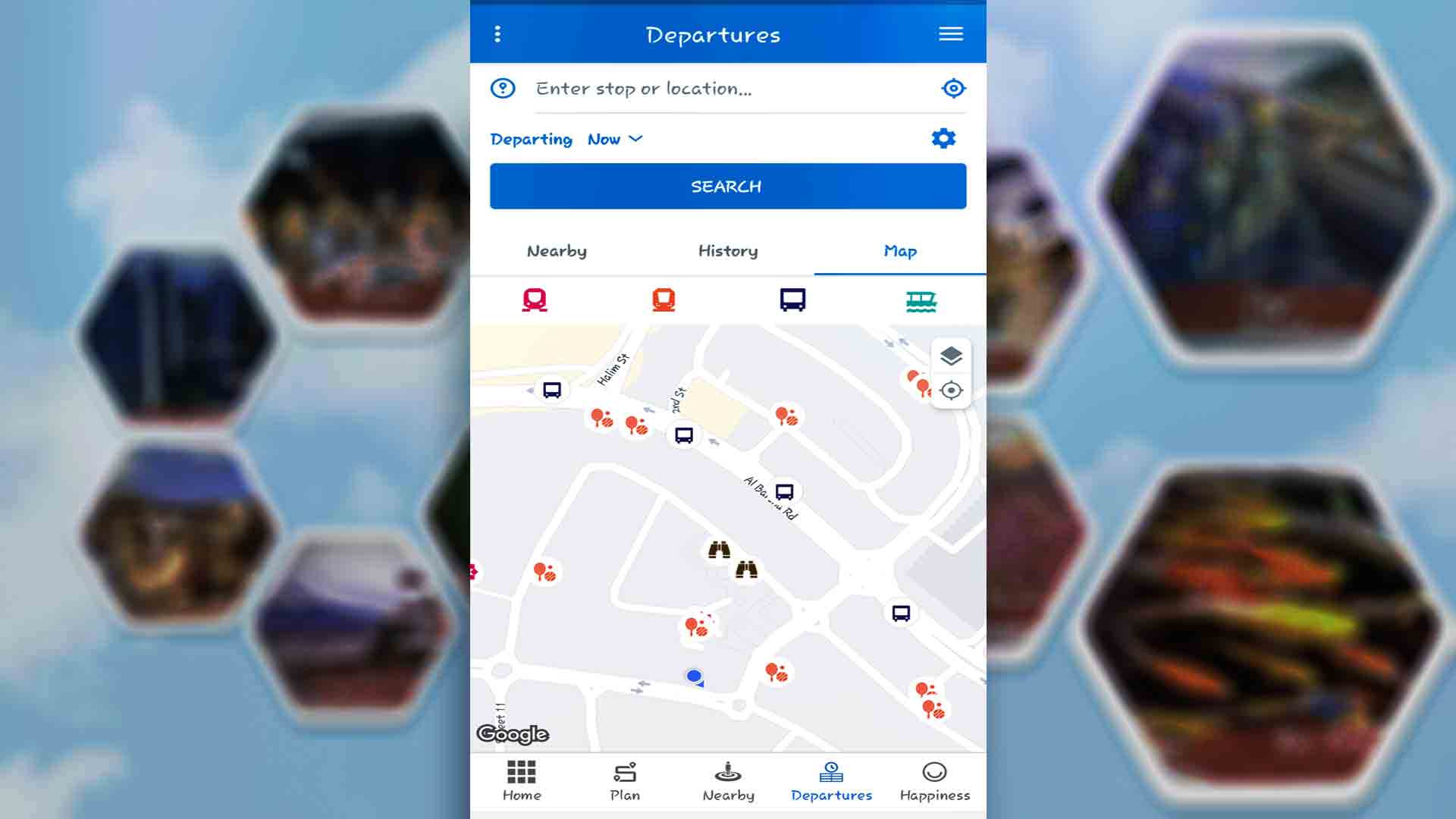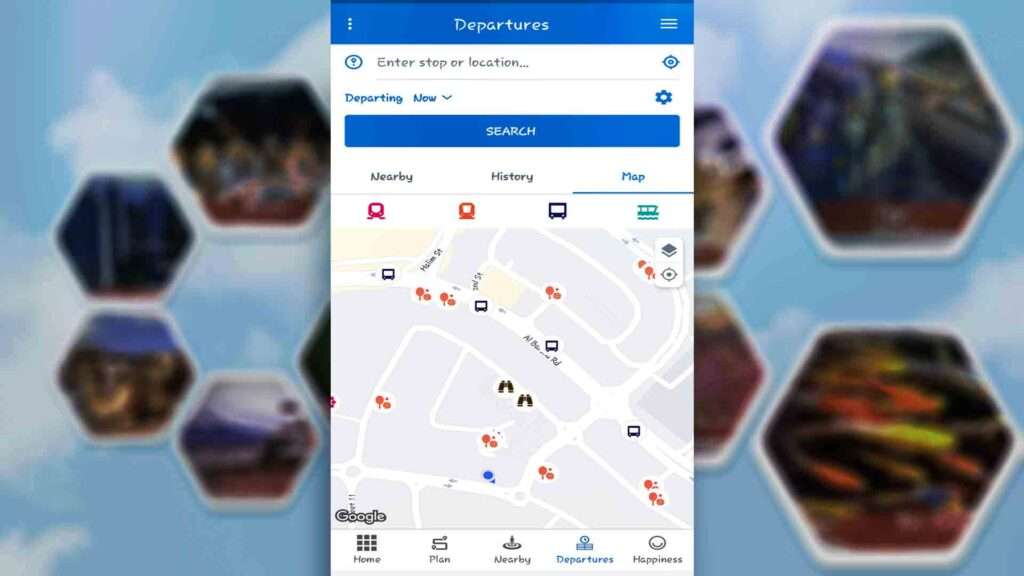 Sometimes you go to an interview where you have never been before. If you feel lost, this app will show you the bus stop near you, like in this picture. This app can work offline also. how to, do visit the video.
How To Book Taxi In S'hail
The Best part of this app is you can book a taxi at low prices than other Taxi platforms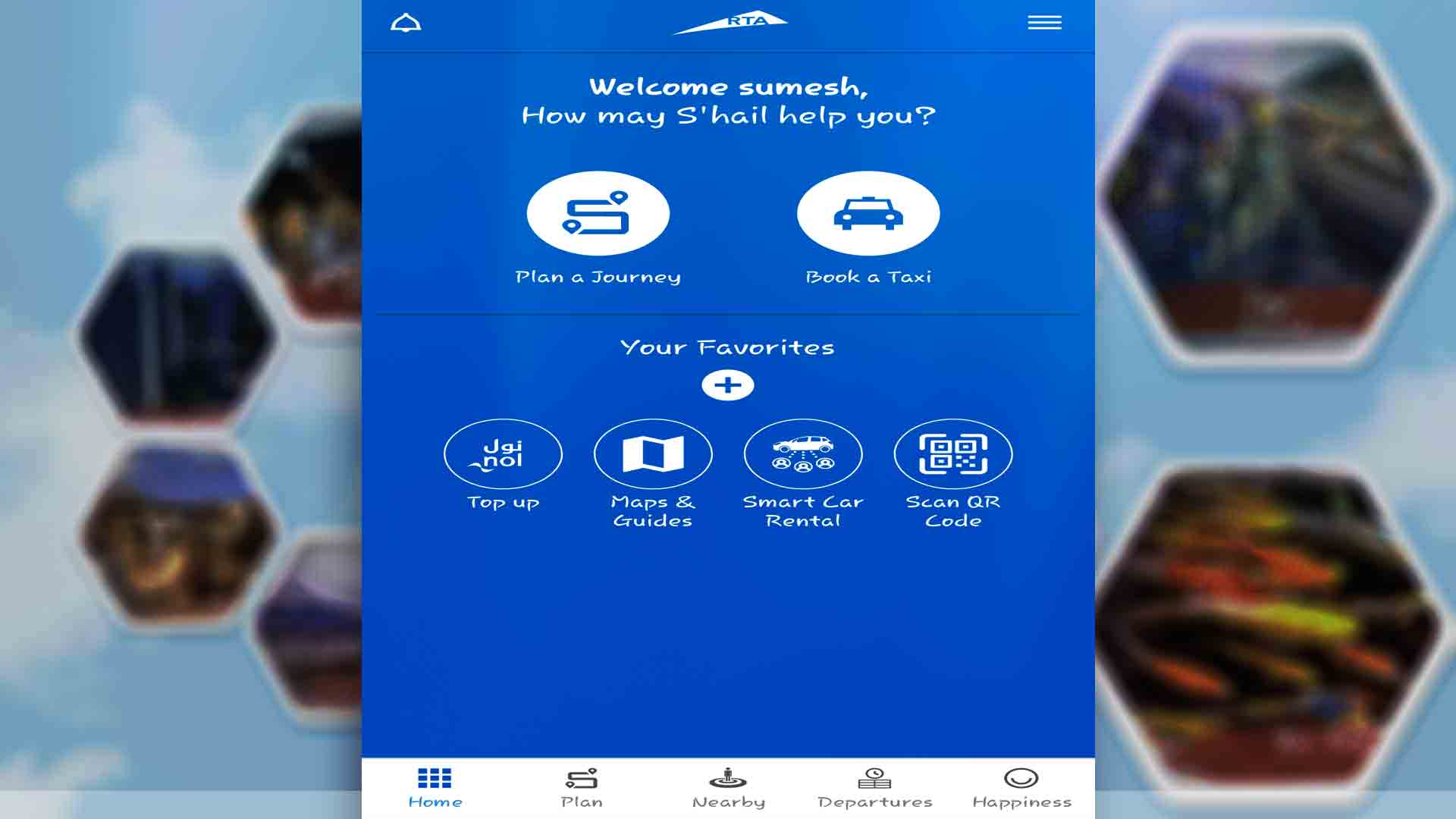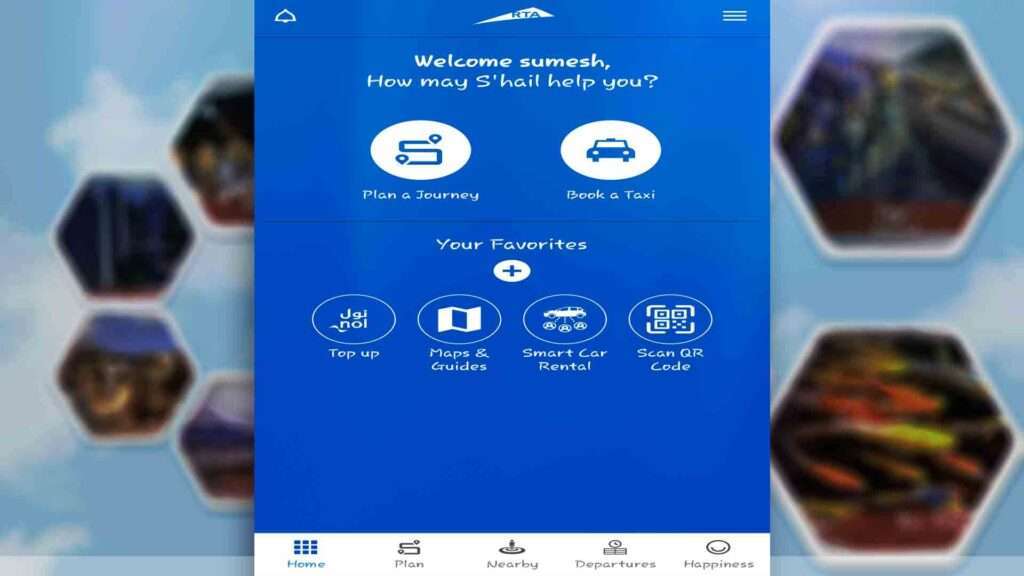 This is the same Interface as The previous one We mention. Only we need to click "Book Taxi."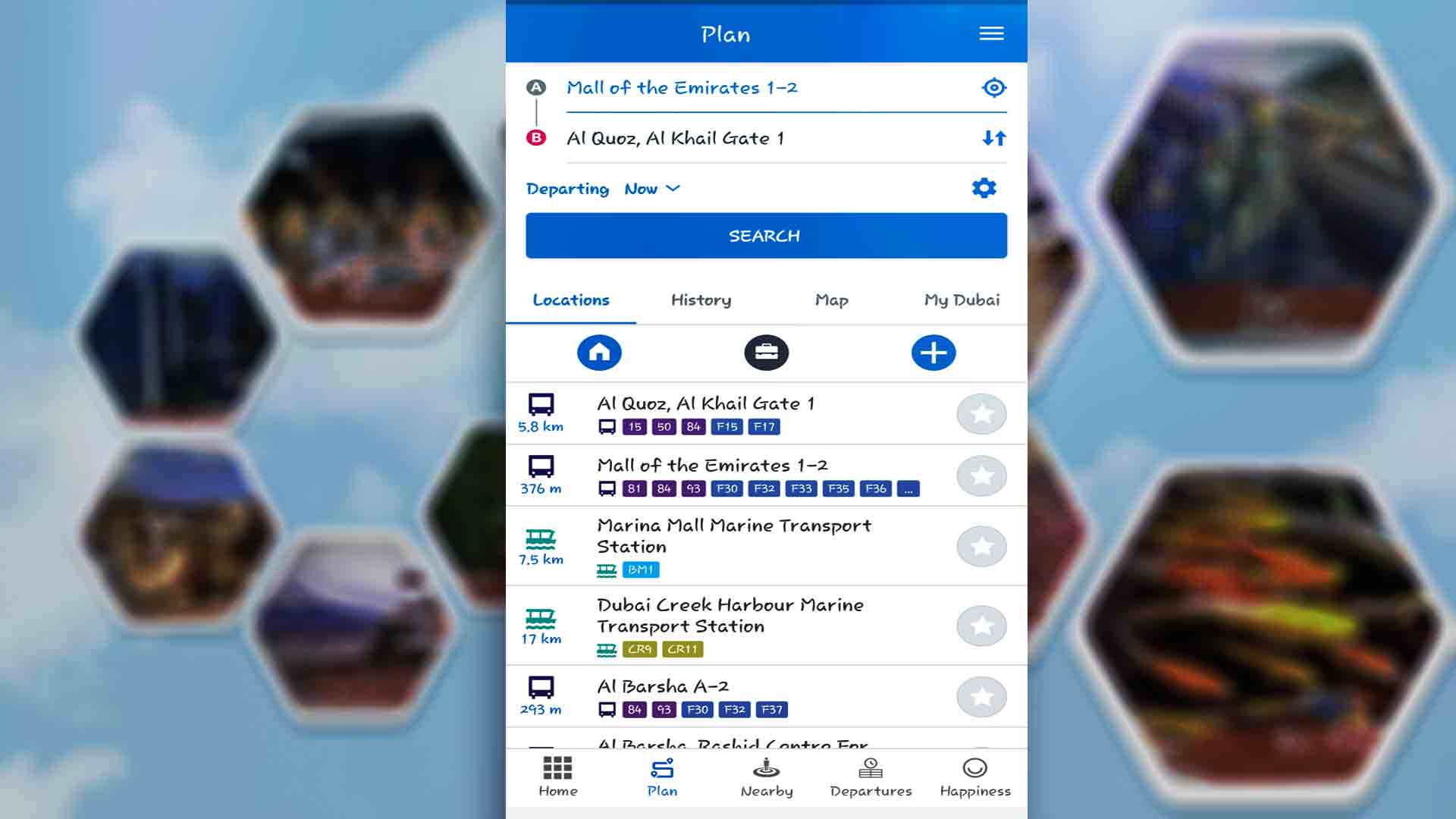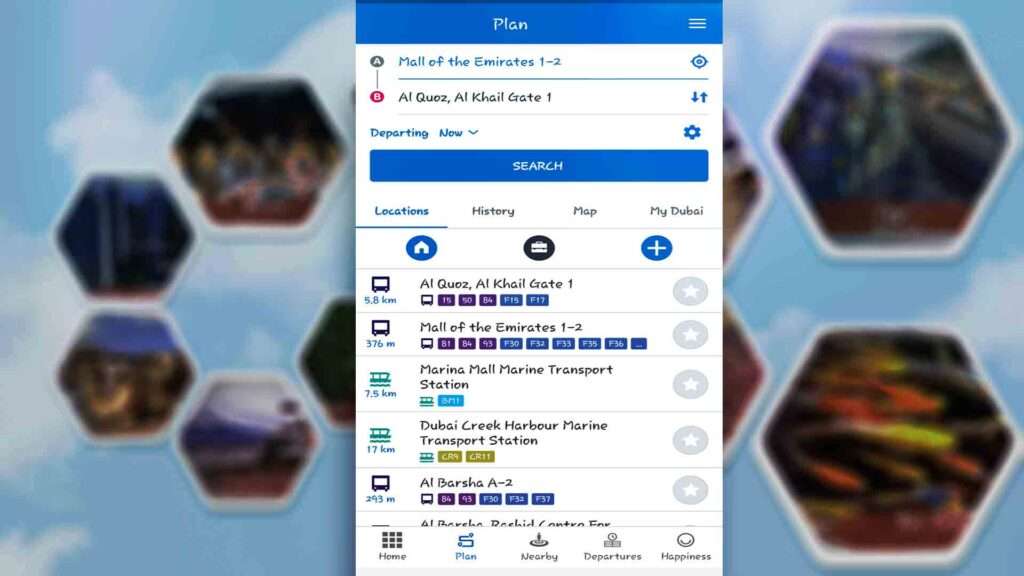 You need to set your current location and destination. After, you will see this page, where you can see the price. Sometimes Taxi take time to come becoming of high demand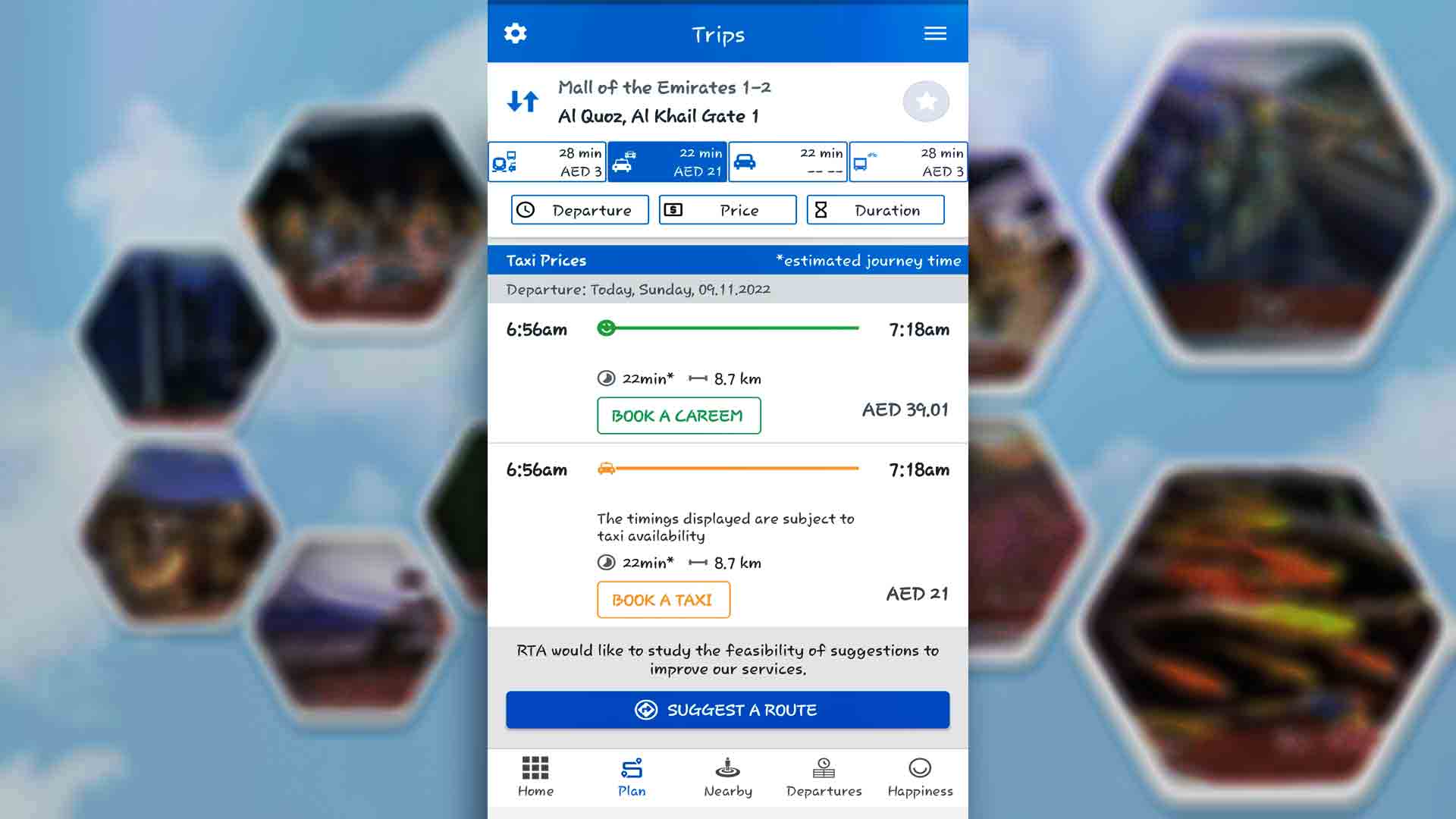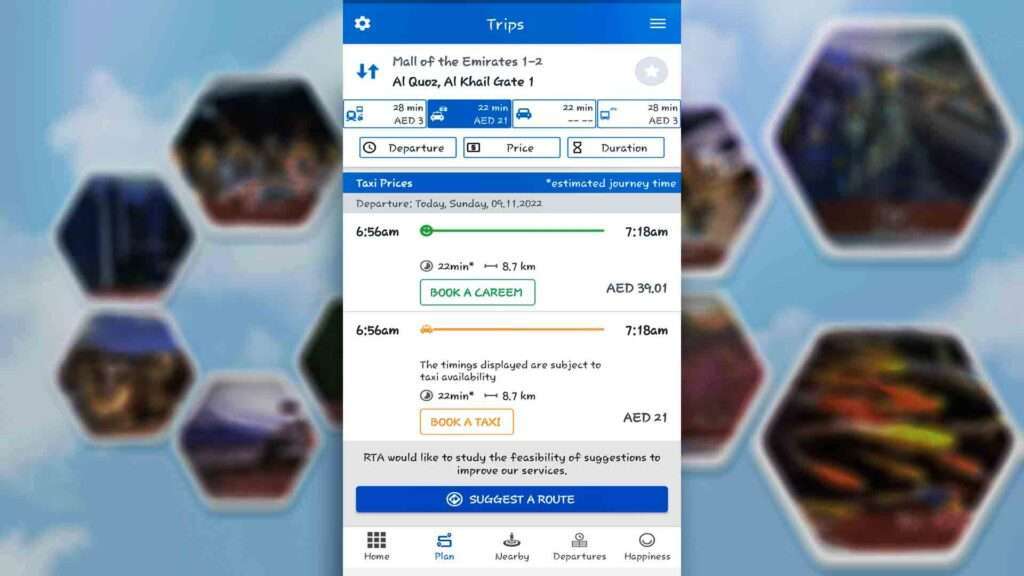 Coming soon Video